Today's News Summaries May 18 2018

This week, May 14th, 2018, marks a date of historic importance for Israel and the world. The United States of America has become the first country to move its Embassy to its rightful place – Jerusalem – the capital of the State of Israel and the seat of its government. Excitement had been building for several weeks following President Donald Trump's announcement to keep his campaign promise.
Josh Reinstein, Director of the Knesset Christian Allies Caucus (KCAC) and the Israel Allies Foundation (AIF) very capably moderated the event.
Click HERE to read our BREAKING UCI COVERAGE – By UCI Representative in Jerusalem, Chana Givon

Click here to view our uc4i.org/news home page with 3 up-to-date news reports
Or go directly to your favorite channel below!

1 – Gaza Riots: Really About the Embassy?, GATESTONE INSTITUTE, Bassam Tawil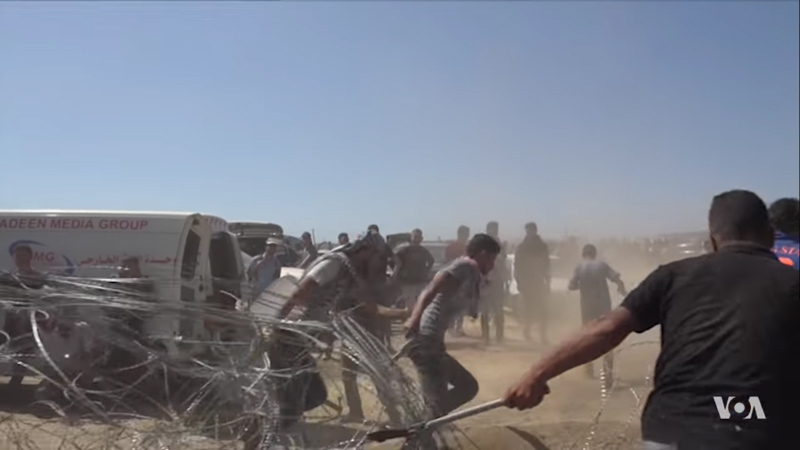 Throughout history, the excuses to attack Israel keep changing. For 8 years under the Obama administration, the Palestinians had portrayed themselves, and been treated as, the deserving underdog — the "good guys." Now, a foreign government is actually holding the Palestinians accountable and calling them out for activities they had taken for granted, such as incitement to riot and murder, or funding terrorists and their families. The Palestinians do not like it one bit.
CLICK TO READ THE FULL ARTICLE.
– – –
2 – Egypt furious over Qatar, Iran meddling in effort to defuse Gaza violence , Daniel Siryoti , ISRAEL YAHOM
Egypt's harsh rebuke of Hamas leader Ismail Haniyeh was prompted by Saudi Arabia learning that Iran and Qatar meddled in efforts to diffuse the violent demonstrations orchestrated by the terrorist group on the Gazan-Israeli border, a senior Egyptian intelligence official told Israel Hayom on Wednesday.
CLICK TO READ THE FULL ARTICLE.
– – –
3 – Why Do Anti-Semitic US Islamists Get a Free Pass?, CLARION, Meira Svirsky
Linda Sarsour walks onto the stage to deliver the commencement address at CUNY. (Photo: TIMOTHY A. CLARY/AFP/Getty Images)
All too often of late we've seen American Islamists voicing their support for anti-Semites, if not calling for the outright killing of Jews or accusing Israel of creating ISIS.
A number of Islamist spiritual leaders especially were outed by MEMRI (the Middle East Media Research Institute), as in the case of New Jersey Imam Aymen Elkasaby, who, from his pulpit, called Jews "apes and pigs" and prayed to Allah to kill them "down to the very last one."
CLICK TO READ THE FULL ARTICLE.
– – –
4 – Gaza Border Coverage: Shame on the Media, HONEST REPORTING, Simon Plosker
We're seeing a veritable tsunami of media commentary, most of it highly critical of Israel in the aftermath of this week's Gaza border violence. New information is now coming to light that calls into question the overwhelming and knee-jerk reaction of the media and elsewhere to place almost the entire blame on Israel for the violence and deaths that occurred.
CLICK TO READ THE FULL ARTICLE.