Iran leases air, land and sea bases in Syria
The leases are part of Iranian plan to permanently base fighter aircraft and roughly 5,000 militiamen capable of striking Israel; plan part of larger Iranian strategy to forge territorial and maritime contiguity in the Middle East.
Iran has leased a military airfield from the Syrian government in the center of the country in order to station fighter aircraft. Iran is also negotiating with the Syrians to establish a land base for Shiite militiamen and a port in the city of Tartus.
The land base would be an Iranian autonomous base capable of supporting 5,000 Iranian militiamen believed to be mercenaries from Afghanistan and Pakistan under the command of the Iranian Revolutionary Guards.
These steps represent a move by Iran to establish a long-term presence in Syria and pose a threat to Israel.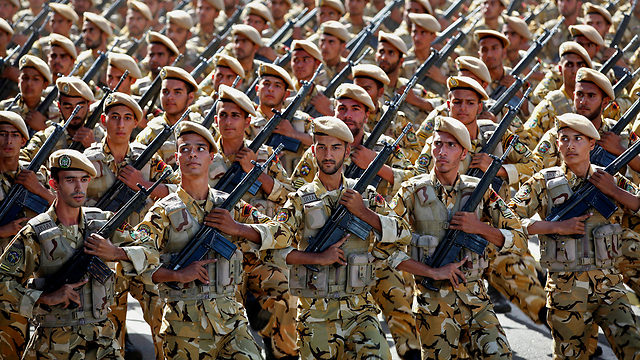 They also represent an annexation plan by Iran to take control of a series of territory in the Middle East with the goal being to create territorial and maritime contiguity from Iran to Lebanon, Sudan, the Gulf, Saudi Arabia, and on to Iraq and Jordan before reaching the Israeli border.
Intelligence sources in the West note that the Iranian measures are reminiscent of a similar move by the Russians in 2015, in which the Khmeimim airport in Syria was leased, setting up an air force and declaring the region autonomously Russian.
In an interview published Thursday with leading Russian newspaper "Kommersant," Minister of Defense Avigdor Lieberman warned against Iranian entrenchment in Syria.