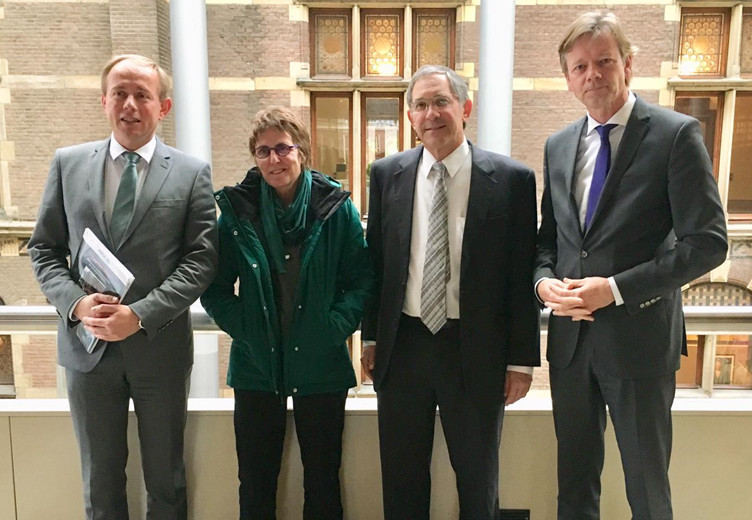 From left to right: MP Kees van der Staaij, Kay Wilson, Itamar Marcus, MP Joël Voordewind
Dutch parliament passes motion to cut funding to PA 3 weeks after PMW lecture exposing PA's terror rewards.
Just three weeks after Palestinian Media Watch Director Itamar Marcus spoke to Dutch MPs in November, the Dutch Parliament voted 94-56 to cut 7% of Dutch funding to the Palestinian Authority. The cut of 7% was chosen because PMW documented that the PA spends 7% of its budget on payments to terrorists in jail and to families of killed terrorists ("Martyrs"). The Dutch motion is binding unless the PA stops these payments.
Read more