Click here to search our archives of over 200,000 news articles, action alerts, press releases and special reports.



---
Editor's Note:
Wednesday March 04, 2015
Israeli Prime Minister Benjamin Netanyahu addressed a joint meeting of Congress, during which he outlined his opposition to a possible deal with Iran over its nuclear program. 
The prime minister's speech was controversial because Republican congressional leaders invited him without the involvement of the Obama administration. 
At least 50 Democratic members boycotted the address. Neither President Obama nor Vice President Joe Biden were in attendance.
Click here to watch the full speech
We encourage you to forward our newsletters to your friends and other interested individuals and organizations. Click here to use our newsletter forwarding system
---
Contents: (summaries below)
---
The complete transcript of PM Netanyahu's address to Congress
Post Staff
Washington Post

, March 04, 2015
NETANYAHU: Thank you.
(APPLAUSE)
Thank you...
(APPLAUSE)
... Speaker of the House John Boehner, President Pro Tem Senator Orrin Hatch, Senator Minority -- Majority Leader Mitch McConnell, House Minority Leader Nancy Pelosi, and House Majority Leader Kevin McCarthy.
I also want to acknowledge Senator, Democratic Leader Harry Reid. Harry, it's good to see you back on your feet.
(APPLAUSE)
I guess it's true what they say, you can't keep a good man down.
(LAUGHTER)
My friends, I'm deeply humbled by the opportunity to speak for a third time before the most important legislative body in the world, the U.S. Congress.
(APPLAUSE)
I want to thank you all for being here today. I know that my speech has been the subject of much controversy. I deeply regret that some perceive my being here as political. That was never my intention.
I want to thank you, Democrats and Republicans, for your common support for Israel, year after year, decade after decade.
(APPLAUSE)
I know that no matter on which side of the aisle you sit, you stand with Israel. ...
Click here for the complete article, or copy and paste this link into your web browser:
http://www.unitycoalitionforisrael.org/uci_2014/?p=13390
---
Israel's Netanyahu draws rebuke from Obama over Iran
Dan Williams
Reuters

, March 04, 2015
Israeli Prime Minister Benjamin Netanyahu warned the United States on Tuesday that it was negotiating a bad deal with Iran that could spark a "nuclear nightmare," drawing a rebuke from President Barack Obama and exposing a deepening U.S.-Israeli rift.
They delivered dueling messages within hours of each other.
Netanyahu made his case against Obama's Iran diplomacy in a speech to Congress that aligned himself with the president's Republican foes. Obama responded in the Oval Office, declaring in a frustrated tone that Netanyahu offered "nothing new."
In its response, the Iranian government denounced Netanyahu's 39-minute speech as "boring and repetitive," the state news agency IRNA said.
In an appearance boycotted by dozens of Obama's fellow Democrats, Netanyahu said Iran's leadership was "as radical as ever" and could not be trusted and the deal being worked out by the United States and other world powers would not block Iran's way to a bomb "but paves its way to a bomb."
"It will all but guarantee that Iran will get those nuclear weapons, lots of them," the Israeli leader said. "We'll face a much more dangerous Iran, a Middle East littered with nuclear bombs and a countdown to a potential nuclear nightmare."
His speech, a point-by-point critique of Obama's strategy, drew 26 standing ovations in the Republican-controlled chamber.
Netanyahu both inveighed against the emerging deal and suggested broadening the scope of negotiations to require a change to what he described as Iran's "aggressive" regional posture - an idea swiftly rejected by the Obama administration as de facto "regime change" in Tehran.
But Netanyahu, who said a nuclear-armed Iran would threaten Israel's existence, also avoided any call for new sanctions now or for a total rollback of Iranian nuclear technologies - a signal that Israel might be able to resign itself to less.
Obama said the prime minister offered no "viable alternatives" to the current course of negotiations.
Netanyahu's speech culminated a diplomatic storm triggered by his acceptance in January of a Republican invitation that bypassed the White House. Many Democrats considered it an affront to the president. ...
Click here for the complete article, or copy and paste this link into your web browser:
http://www.unitycoalitionforisrael.org/uci_2014/?p=13393
---
Iran claims Netanyahu is lying about its nuclear program
Danika Fears
nypost.com

, March 04, 2015
Iranians closely monitored Israeli Prime Minister Benjamin Netanyahu's address — so they could condemn it. Netanyahu's roughly 40-minute speech before Congress wasn't carried live in the Middle Eastern nation, but it received plenty of media attention there, CNN reported. TV banners in Tehran called the address an example of "Iranaphobia."
"This speech was a sign of the weakness and extreme isolation of radical groups," Iranian Foreign Ministry spokeswoman Marzieh Afkham said, labeling it "a deceitful theater play."

"The continued lies of Netanyahu regarding the aims and intentions of the peaceful nuclear program of Iran are repetitive and sickening," she added.
Iranian Foreign Minister Javad Zarif told reporters he thinks Netanyahu is trying to directly influence nuclear negotiations between Iran and the United States. "I don't think trying to create tension and conflict helps anyone," he said.
An Iranian vice president dismissed the prime minister's speech entirely, saying his message won't make much of a difference. "I don't think [Netanyahu's voice] carries much weight," Massoumeh Ebtekar, vice president for environmental affairs, told Agence France-Presse. "They are making their efforts to derail the deal, but I think the more logical lobbies on both sides are looking forward to a solution."
In Israel, many politicians showed their support for Netanyahu, praising the "moving" speech.
"The people of Israel stand behind Netanyahu, especially after such a moving speech," Bayit Yehudi party leader Naftali Bennett said in Washington, according to The Jerusalem Post.
But opposition leaders weren't as impressed. "The truth is that the speech, as impressive as it was, did not prevent a nuclear Iran and won't impact a deal that is being drafted — not on its content, nor on its timetable," Zionist union leader Isaac Herzog said.
Click here for the complete article, or copy and paste this link into your web browser:
http://www.unitycoalitionforisrael.org/uci_2014/?p=13392
---
Iran Nuclear Agreement Review Act of 2015
Senators Bob Corker & Robert Menendez
US Congress

, March 04, 2015

Iran Nuclear Agreement Review Act of 2015.
To provide for congressional review and oversight of agreements
relating to Iran's nuclear program, and for other purposes.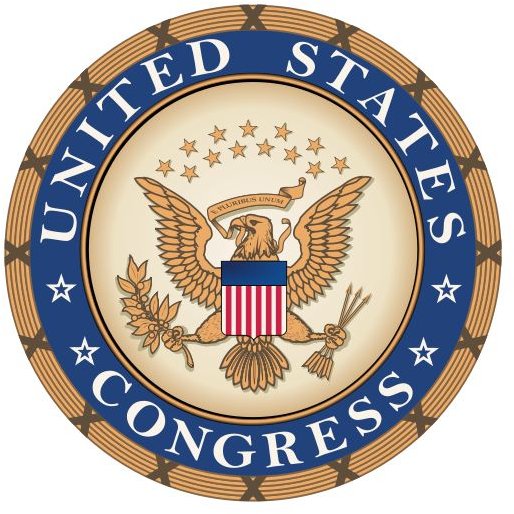 U.S. Senators Republican Senator Bob Corker, chairman of the Senate Foreign Relations Committee, and Democratic Senator Robert Menendez, introduced legislation requiring congressional review of any deal with Iran over its nuclear program.
Click here for the complete article, or copy and paste this link into your web browser:
http://www.unitycoalitionforisrael.org/uci_2014/?p=13394
---
U.S. bill would require congressional review of any Iran deal
Joshua Roberts
Associated Press

, March 04, 2015
U.S. senators Republican Senator Bob Corker, chairman of the Senate Foreign Relations Committee, and Democratic Senator Robert Menendez, introduced legislation requiring congressional review of any deal with Iran over its nuclear program.
The measure would give Congress 60 days to consider, and potentially reject, a deal after it was announced. It is more popular with Democrats than legislation to impose tougher sanctions on Tehran and thus might stand a better chance of winning enough votes to survive a veto.
The Iran Nuclear Agreement Review Act would require President Barack Obama to submit to Congress the text of any agreement within five days of concluding a final deal with Iran. The bill would also prohibit Obama from suspending or waiving sanctions on Iran passed by Congress for 60 days after a deal. "It is important that we preserve the integrity of the congressional sanctions," said Senate Foreign Relations Committee Chairman Bob Corker, a Republican who sponsored the measure with Senator Bob Menendez, the top Democrat on the panel, and others. The bill creates a "responsible review process that will allow Congress the opportunity to approve or disapprove the agreement before the administration could attempt to remove these sanctions," Corker said.
The foreign relations panel passed a new sanctions bill on Iran this month. But lawmakers are giving the talks between Iran and six countries, including the United States, until a March 24 deadline before that bill would move to the Senate floor. It was not immediately known when the bill will come to a vote in the committee. Talks on an agreement to curb Iran's nuclear program have advanced substantially, but tough issues remain and a deal is not expected in the coming week, said a U.S. official.
Click here for the complete article, or copy and paste this link into your web browser:
http://www.unitycoalitionforisrael.org/uci_2014/?p=13395
---
In The Middle East, Iran's Nuclear Power Is A Side Conversation
Erin Banco
BingNews

, March 04, 2015
In his speech before the U.S. Congress on Tuesday, Israeli Prime Minister Benjamin Netanyahu denounced Iran for embracing what he called "militant Islam," pushing the escalation of its nuclear program with the intention of getting weapons to destroy Israel and further destabilizing the Middle East.
"Iran's founding document pledges death, tyranny and the pursuit of jihad," Netanyahu declared Tuesday, arguing against any deal between Iran and the West. "And as states are collapsing across the Middle East, Iran is charging into the void to do just that."
But Middle Eastern countries (Israel aside) are not worried about a nuclear Iran, at least not now, nor about whether it has the ability to destabilize the region. Analysts in Turkey, which borders Iran, say a nuclear deal is not worrisome. In fact, some researchers predict that trade between Turkey and Iran will hit an all-time high in 2016 with an increase in energy deals. And in cafes on main thoroughfares in downtown Istanbul, the political elite engages in discussions about domestic politics, or about foreign fighters traveling through their country to fight with the Islamic State group in Syria. Iran's nuclear power and its negotiations with the U.S. rarely come up.
Turkey, in many ways on the frontlines of fighting the Islamic State group, also known as ISIS or ISIL, is concerned about curtailing the number of foreign fighters crossing its border into Syria and about how it will pay for hosting the hundreds of thousands of Syrian refugees from the civil war. Iran's strategy of fighting ISIS in Iraq and Syria, though it may not align with that of the U.S.-led coalition, helps Turkey reach those goals.
The global effort to take out ISIS has created, at least temporarily, unexpected allies -- and turned Shiite Iran into a de facto partner in the fight against Sunni extremism. While Netanyahu singled out Iran for intervening militarily in Syria and propping up dictator Bashar Assad, the Iranian regime is in fact intervening on the same side of the West in the fight against ISIS.
In Iraq, Iran has been funding Shiite paramilitary groups for many years, and has increased its cooperation with the Iraqi security forces since the rise of ISIS. Iranian commanders are often pictured in Iraq with Iraqi soldiers, training them for battle. Despite the key role Shiite militias play in the fight against ISIS in Iraq, U.S. senior officials have not publicly acknowledged Iran's strong influence in the country. Today, that influence is directed at fighting a common enemy with the Americans, rather than fighting the Americans.
The U.S. has known of the Iranian role in Iraq for years. Under President George W. Bush, the government "revived charges that the Iranian leadership was involved in the killing of American soldiers in Iraq," Seymour Hersh wrote in a 2008 article ...
Click here for the complete article, or copy and paste this link into your web browser:
http://www.unitycoalitionforisrael.org/uci_2014/?p=13396
---
Who Joins Islamic State and Why
Victoria Macchi
VOA News

, March 04, 2015
What do "Jihadi John" and three men arrested in the United States this week have in common? Other than their alleged interest or participation in the Islamic State group, psychologists say perhaps not much. "There is never, ever one single factor that explains why people go," said John Horgan, a professor at the University of Massachusetts in Lowell who studies the psychology behind terror movements and the people who join them.
"It's religion, it's politics ... it's the push factors and the pull factors, the thrill of adventure, the excitement and the comfort you get from camaraderie," he explained. "Those are very, very powerful motivating factors," Horgan said "there's no doubt in my mind that if you look at the individual who becomes involved with ISIS [Islamic State] or wants to become involved, whether it's three years ago or three months ago or three hours ago, it can be very difficult to disentangle why they want to become involved."
A friend of "Jihadi John," the man identified this week in a Washington Post article as Mohammed Emwazi, told the newspaper the 26-year-old was upset by what he perceived as personal slights — including being blocked by counterterrorism officials in London from traveling to Kuwait. "He at some stage reached the point where he was really just trying to find another way to get out," the unnamed friend told The Washington Post.
Although the U.S. and British governments have not confirmed Emwazi's identity as the man featured in several highly publicized Islamic State videos of brutal beheadings, the U.K.-raised computer science graduate is believed to have ultimately traveled to Syria to join the militant group.
Other would-be IS members have been intercepted before reaching the self-proclaimed caliphate based in Syria and Iraq. Three men were arrested in the United States this week in connection with an alleged plot to join the group — including one as he was boarding a flight to Turkey from New York. According to court documents, one of the men, Abdulrasul Hasanovich Juraboev, expressed concerns about his family's lack of religiosity, saying he wanted to "become a martyr under the Islamic Caliphate against the polytheists and infidels."
Why they join. There are an estimated 20,000 foreigners who have joined the Islamic State, with several thousand coming from Western countries. The thread that unites them is they all find a reason — personal, or much broader — to pledge allegiance to the Islamic State.
"You've got real-deal fanatics who really do believe this is end of days, apocalyptic, millenarian stuff," said Horgan. "For those guys, this is fantasy come to life. This is the kind of stuff that jihadis in the 1970s and 1980s could only have dreamt of."
Horgan said he has no doubt that there are "hardcore believers that are there and will be the first to go and the last to come back, if ever. But then, you've got the dregs. You've got the people who do fall under the spell of recruiters and who do believe they can achieve something out there that they can never achieve at home." In short: the Islamic State — which redefines what "right" and "wrong" are within its borders and re-brands "success" — can make its members feel like they are accomplishing something.
James Piazza, a political science professor at Pennsylvania State University who focuses on terrorism and political violence, said the attention that Islamic State garners through bloody, graphic killings is a key recruitment tool.
"They're trying to show a wider audience of people that are disaffected with the status quo that they're willing to break norms and show how dedicated they are," Piazza told VOA.
Arie Kruglanski, a professor at University of Maryland, began researching the psychology of terror groups after the September 11 attacks. He said would-be IS members may have micro or macro grievances and be distanced or spurned from the society they are living in — but to different degrees and fueled by varying motivations. ...
Click here for the complete article, or copy and paste this link into your web browser:
http://www.unitycoalitionforisrael.org/uci_2014/?p=13397
---